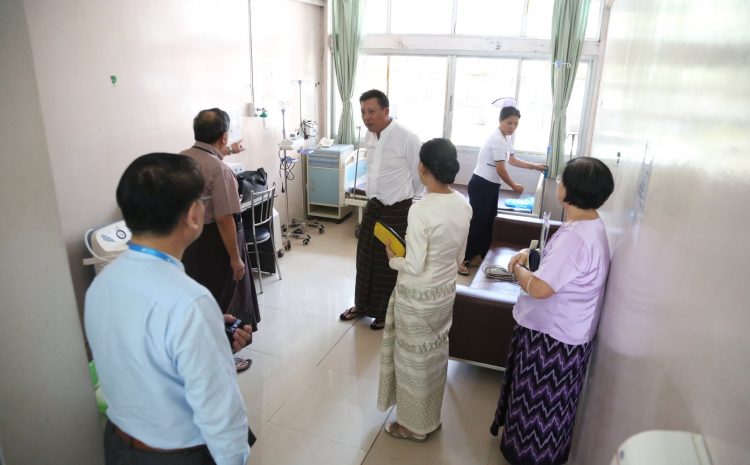 The Irrawaddy Foundation donated MMK (1000) lakhs to Waibargi Hospital and Yankin Children Hospital for COVID – 19 Prevention
As the COVID-19 outbreak becomes more widespread globally, Ayeyarwady Foundation together with Max Myanmar Group, AYA Bank and AYA SOMPO Insurance contributed MMK 1,000 lakhs worth medical aids including medical supplies, hospital equipment and preventive materials to Waibargi Hospital and Yankin Children Hospital.
The contributions were made to prevent the spread of the coronavirus and to take measures not only to protect patients and medical officers but also to ensure to protect the people in society.
Ayeyarwady Foundation members led by U Zaw Zaw met with Medical superintendent of Yankin Children Hospital, Medical Officers and other members to discuss the preventive measures and provided medical requirements such as Medical Ventilator, Oxygen Flow Meter, PPE Uniform, Infrared Thermometers, N95 Masks, Surgical Masks and Surgical Gloves.
Also, Ayeyarwady Foundation members then proceeded to the Waibargi Hospital and extended contributions to the urgent required materials including ICU Beds, Patient Beds, Monitor with Echo cardiogram, ICU Ventilator, PPE Uniforms and other requirements. Besides, AYA SOMPO Insurance negotiated with Ministry of Health and Sport to provide Life Insurance Packages for Medical Officers. Ayeyarwady Foundation will continue to help and extend it's helping hands in timely contribution and working together with the local authorities concerned.