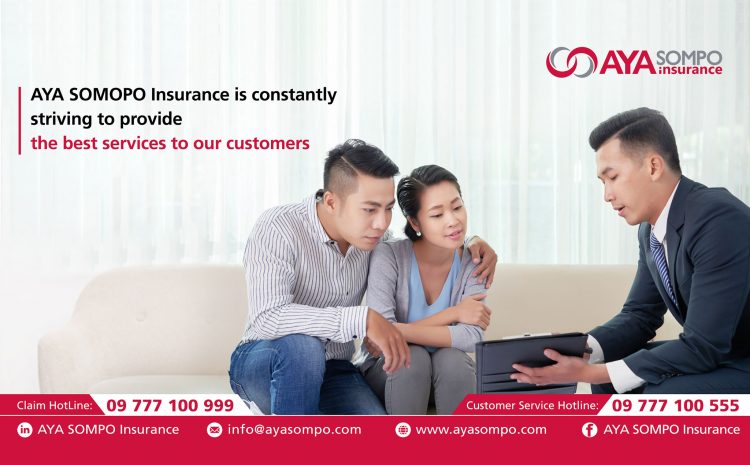 AYA SOMPO BRANCH ADDRESS AND INSURANCE SERVICE
AYA SOMOPO Insurance is constantly striving to provide the best services to our customers with (12) AYA SOMPO branches throughout the nationwide to make insurance services more convenient and timeliness to our customers. Visit https://ayasompo.com/contact/ to see all the AYA SOMPO branches and address in details.
For customers who want to visit the head office and branch office, AYA SOMPO Insurance focused on the customers health and staff members by measuring the body temperature before entering the office and providing hand gel bottles in the office and customer counter.  Front line service staff are also provided with hair cups, gloves, face shield protection from AYA SOMPO Insurance.