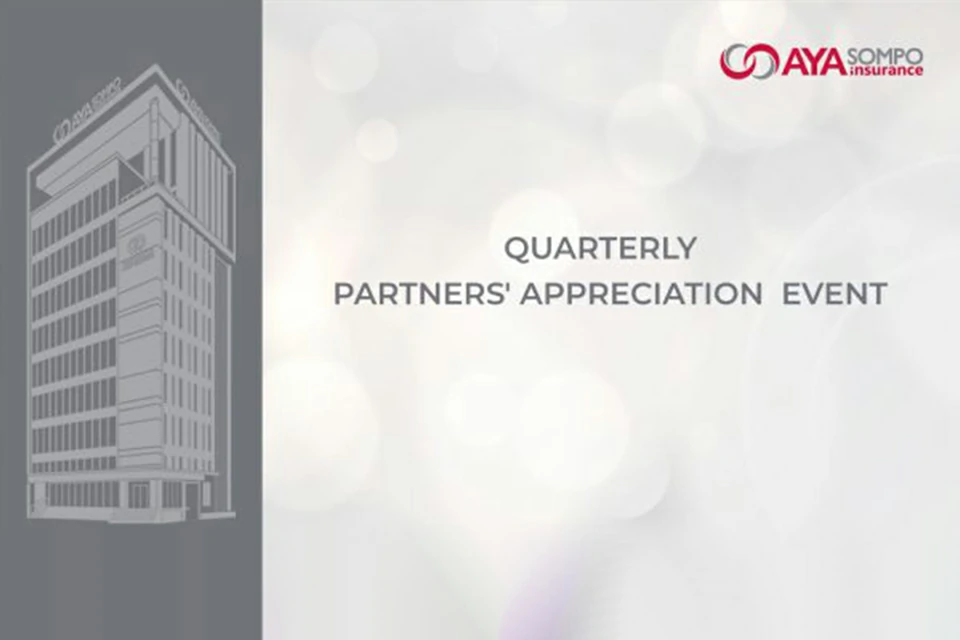 12 May 2023


Quarterly Partners' Appreciation Event

To express our sincere gratitude for the unwavering support and collaboration, the Quarterly Partners' Appreciation Event was held at AYA SOMPO Insurance Head Office. This event is our way of honoring and recognizing the invaluable contributions of our top advisors.

The highlights of the event include word of appreciation from our CEO thanking partners for the continued trust and support, highlights on Exclusive Privileges of working with AYA SOMPO by Head of Agency Development, followed by Welcome and Appreciation speech by our new Head of Business Division from Japan. The fun filled evening was followed by networking amongst agents and AYA SOMPO management team, photo opportunities and a short presentation on our exclusive privilege program, the CiRCLE, and rewards for our Top Performing Partners.