With the approval of the Ministry of Planning, Finance and Industry of Myanmar, AYA Myanmar General Insurance Company Limited has entered into a joint-venture with Sompo Japan Nipponkoa Insurance Inc, resulting in a new JV company, AYA SOMPO Insurance Company Limited effective 1st January 2020, conducting GENERAL INSURANCE Business in Myanmar. AYA SOMPO Insurance Company Limited was issued with Joint Venture license from Ministry of Planning, Finance and Industry on 28th November 2019.
AYA SOMPO Insurance provides people in Myanmar with a sense of assurance and certainty.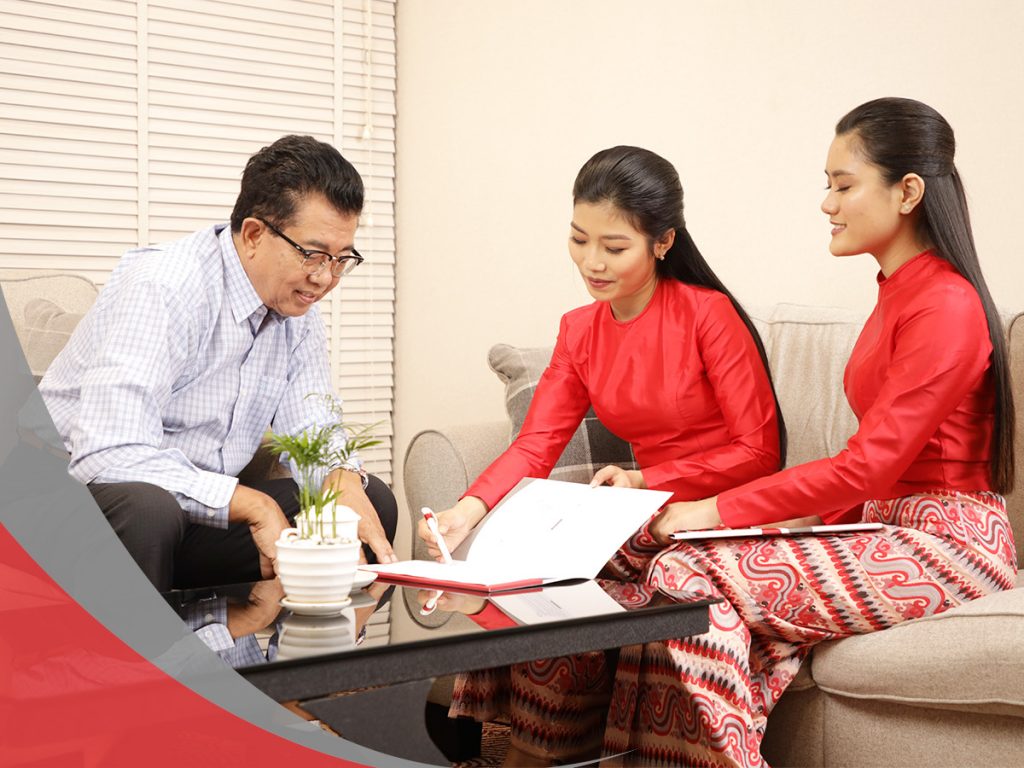 1. The future is unknown, but planning ahead together with AYA SOMPO will help manage the uncertainties of tomorrow and give customers peace of mind.
2. AYA SOMPO leads the way in providing customer-centered solutions that are simple, accessible. It informs and educates, promoting financial literacy and financial inclusion for the nation.
3. AYA SOMPO is driven by the innovative spirit to deliver ever-better products and services. And we build up human capital beyond our company needs, for the needs of the country.
AYA SOMPO shall continually improve the effectiveness of the quality management system through the use of the quality policy, quality objectives, audit results, analysis of data, corrective and preventive actions and management review.
AYA SOMPO to further improve customer convenience and services. By investing not only capital but also our group's advanced technologies and human resources in AYA SOMPO, we will strive to achieve sustainable growth in AYA SOMPO's business performance and improve its governance. In addition, we will contribute to the penetration of 11 insurance II and the development of the marketing Myanmar.
Through our experience, AYA SOMPO shall also adhere and comply with the regulatory requirements. We are beyond an insurance company; we form a part of shaping Myanmar's future.