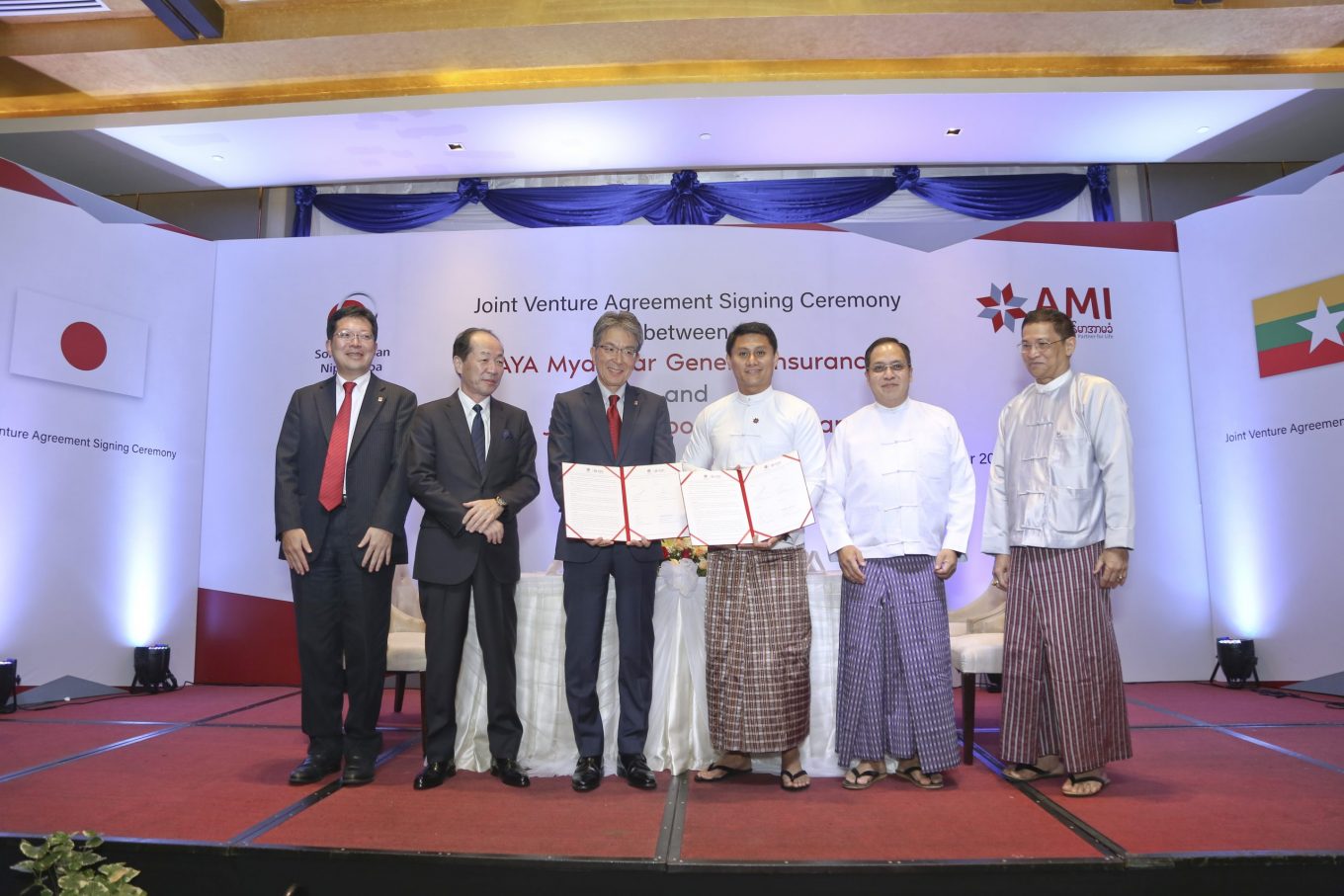 07 Sep 2020


AYA SOMPO's Joint Venture Turns One Year

AYA SOMPO Insurance was born last year, 2019, with the signing of the joint venture agreement between AYA Myanmar Insurance and Sompo Japan Nipponkoa Insurance inc. The joint venture agreement was made through the approval of the Ministry of Planning, Finance and Industry of Myanmar.

It has been a year since the joint venture agreement and it has been a wonderful, exciting, and fruitful journey for AYA SOMPO. A strong brand in the insurance industry is a value-add to the sector, and to the business community in general. Our unique combination of Myanmar and Japanese strengths give customers the best of both worlds while enhancing the friendship between the two countries.

At AYA SOMPO, we look forward to a new journey of corporate success in the coming years.