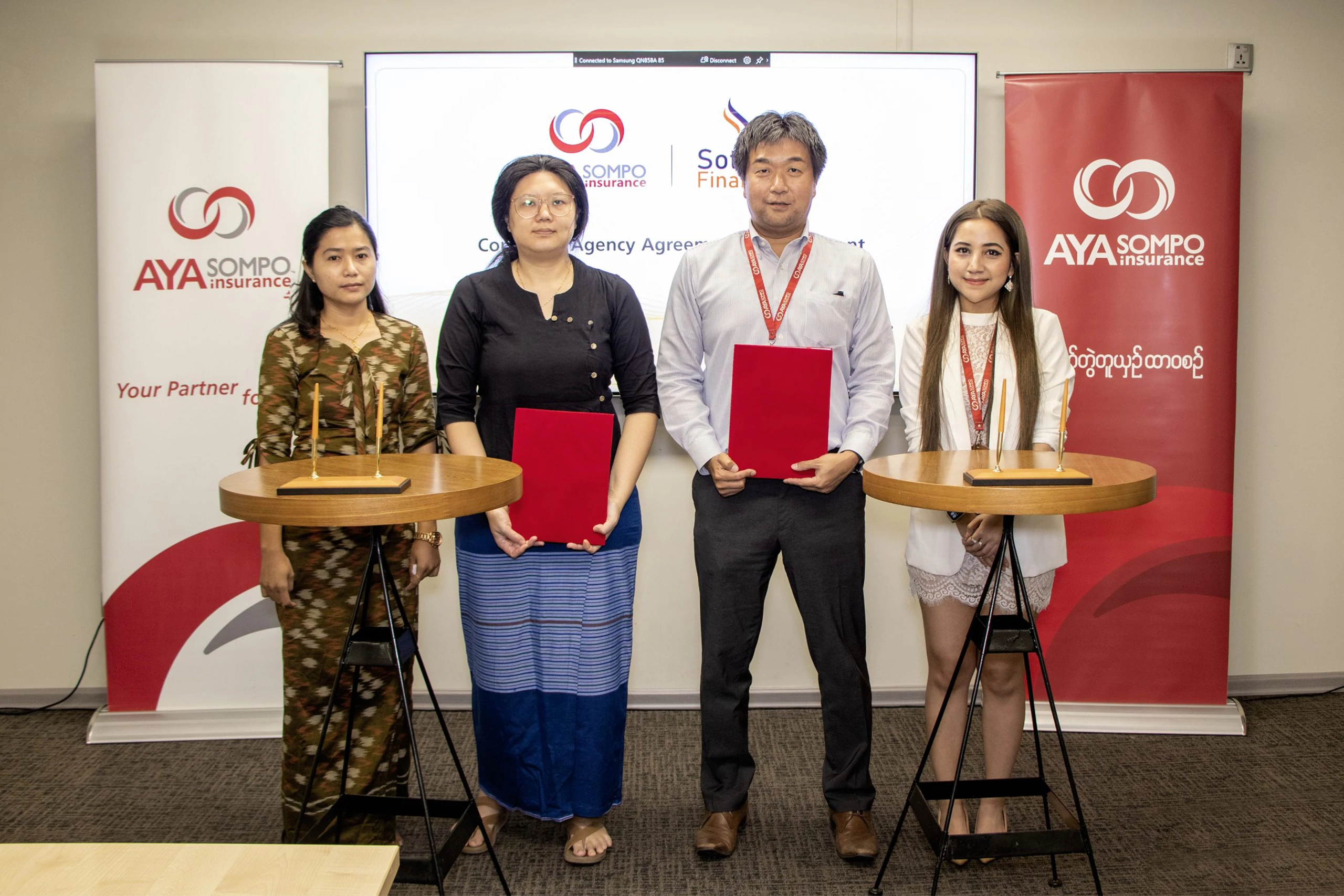 19 Dec 2022


Corporate Agency Agreement Signing Event with Soteria Financials

We are thrilled to announce the signing of a new corporate agency agreement with Soteria Financials, a key step that heralds the start of a new strategic alliance. This is the beginning of a collaborative journey towards mutual growth and success.

The contract was signed by Mr. Ryozo Tamura, Head of Business Division II of AYA SOMPO Insurance and Daw Nway Nway Oo, Director of Soteria Financials Ltd.