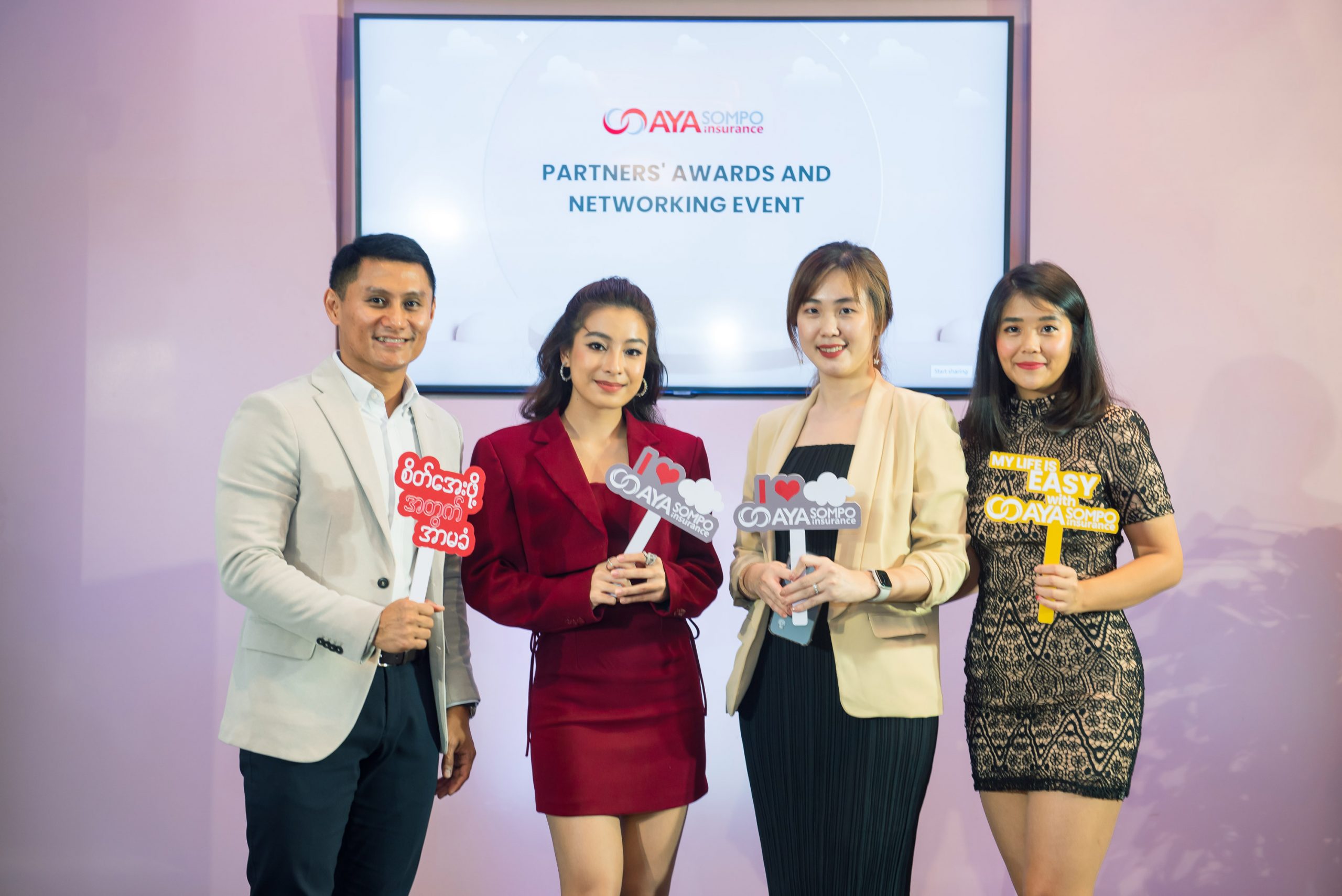 22 Jul 2022


Partners' Awards and Networking Event

Partners' Awards and Networking Event was held on 22 July 2022 at AYA SOMPO Insurance Head Office. Our Insurance Solutions Advisors (ISAs) who excellently performed for Monthly Sales Excellence Award, Quarterly High Flyer Award and the Property Insurance Campaign Award were awarded. A total of three awards categories and fourteen awardees were invited to acknowledge and celebrate their accomplishments.


Followed by the attendance of our special guest Ma Poe Mamhe Thar promoting for our #LifeMadeEasy #စိတ်အေးဖို့အတွက်အာမခံ campaign together with the winners. She shared her experience in making this video with us for a day long and thoughts about the insurance market in Myanmar. The event was beautiful indeed for having her and our key Insurance Solutions Advisors.