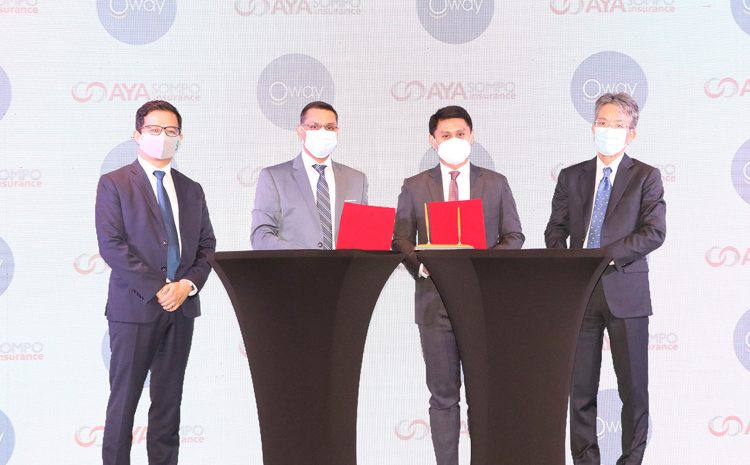 AYA SOMPO Insurance launches first-of-its-kind Comprehensive Travel Insurance in Myanmar for Domestic and International Travels in collaboration with Oway
Every journey begins with a single step, and with every step are memories.
AYA SOMPO Insurance debuts Myanmar's newest innovative comprehensive travel insurance products AYA Go Domestic Travel Insurance and AYA Joy Overseas Travel Insurance. Have an insurance partner to help you keep all those good memories.
AYA Go and AYA Joy are first-of-their-kind travel insurance products which provide better benefits, lower premiums, and wider coverage to Myanmar travelers who journey within Myanmar or to various international destinations. With the easing of travel restrictions in the country and abroad, both AYA Go and AYA Joy come at the right moment to ensure that Myanmar citizens are well covered with the right travel insurance protection.

A signing ceremony highlighted the announcement of the partnership between AYA SOMPO and Oway. The partnership will promote both AYA Go and AYA Joy on Oway's digital platform https://oway.com.mm/.