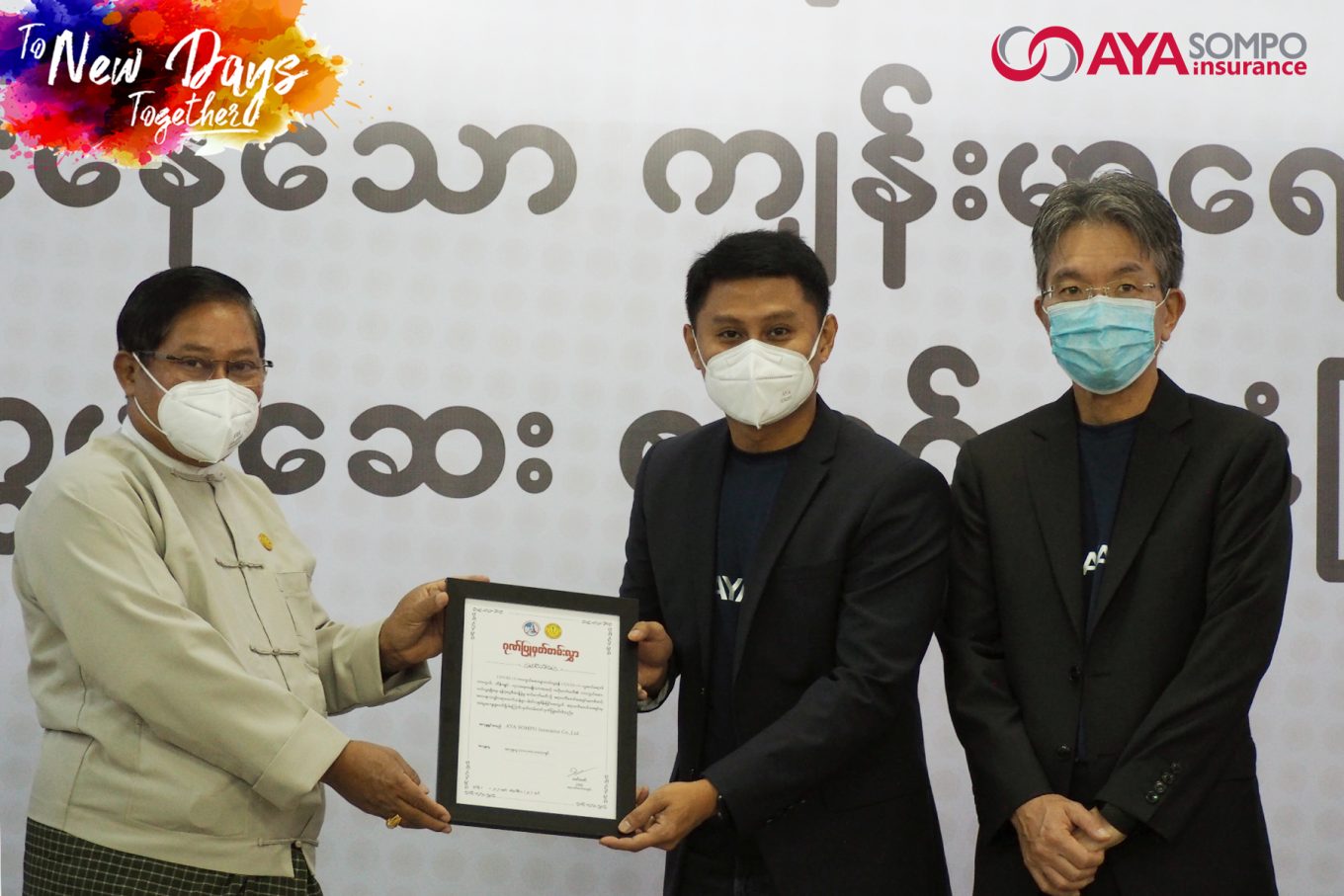 27 Jan 2021


Donation of COVID-19 Vaccine to AYA Center

With the recent arrival of vaccines against the COVID-19 virus in Myanmar, the front-liners and healthcare volunteers at Hospitals and Quarantine Center are now giving as a first priority to inject the COVID-19 vaccines. The healthcare workers and volunteers from AYA Center, one of the COVID-19 Quarantine Center, are also now being developed the COVID-19 vaccine.

AYA SOMPO Insurance also provided 100 Million Kyats to the AYA Center as a donation to help people get the necessary medical treatment and supplies.

As AYA SOMPO Insurance is committed to providing a safe, healthy and happy life for the people of Myanmar, we will continue to do our best to contribute in the economic and social development of the people of Myanmar.