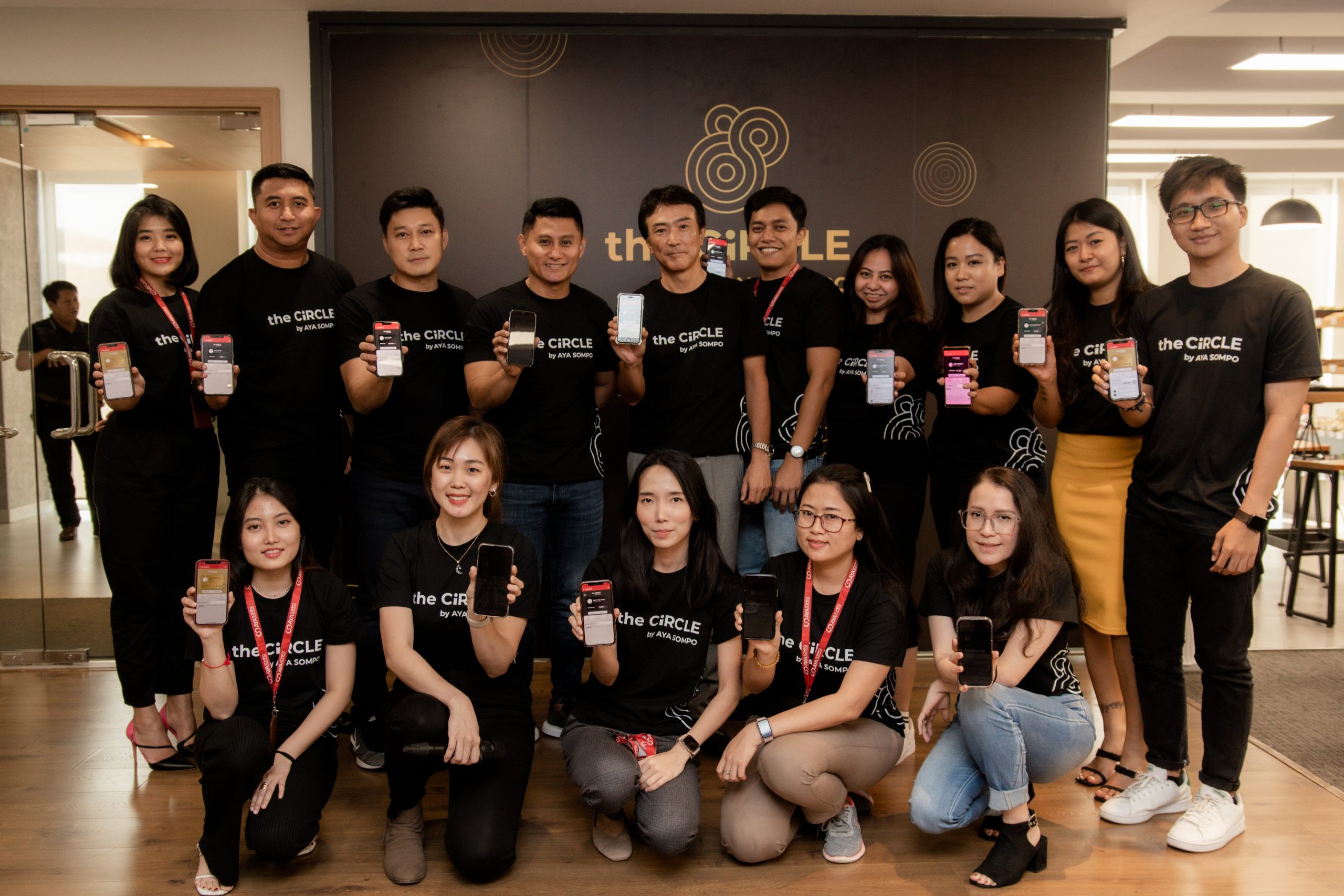 14 Jan 2023


the CiRCLE

the Circle (by AYA SOMPO) is a partners' privilege program that is aimed at improving AYA SOMPO's unique offering in the market, positioning the company as the preferred insurer. The program is designed to support our partners to pursue greater things in life by providing a wide collection of privileges, discounts, benefits, and rewards to support our partners throughout their career journey focusing on Mental, Physical, and Financial Wellness.

This program is in partnership with AYA PAY as a mobile platform, providing greater convenience and accessibility to privileges, rewards, and discounts at more than 150 brands across the country. The digital
experience ensures users have everything they need at their fingertips on their AYA PAY application anytime, anywhere. 

The 3 key areas of focus for the program are: 

Mental Wellness– As promised, we provide you with Peace of Mind. Through our wellness and development programs and exclusive packages, you will be pampered to enhance your mental wellness and personal development, enabling you to achieve your career goals.

Physical Wellness – "Health is Wealth." A wide range of recreation activities and exclusive packages to keep our partners in good physical shape. Living well is an ongoing process that is achieved with physical wellness and good health.

Financial Wellness – Offering you a new approach to growing your wealth and asset. This a golden opportunity that enables you to craft a legacy for you and your loved ones, building a sustainable future.

Our main objective of the program is to provide exclusive privileges and benefits to partners who continuously support and represent its brand in the market. Through this program, we believe we will be able to build a sustainable and professional network of partners, improving the quality of lives of people in Myanmar. We believe that our partners will be able to achieve greater things in life through working with AYA SOMPO and through the exclusive privileges of this program.

The CiRCLE is now exclusively available for our partners on AYA Pay wallet under AYA SOMPO tab and bringing all the exciting privileges at your fingertips.  Partners of AYA SOMPO include employees, agents, and strategic and business partners. The program will be extended to all AYA SOMPO policyholders in the future.